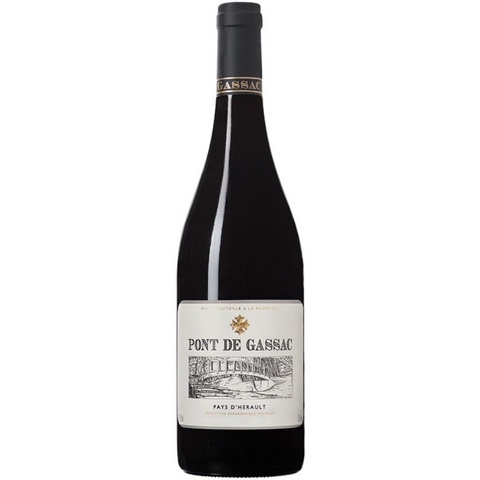 2019 Pont de Gassac, Pays d'Herault Rouge, Languedoc-Roussillon, France
A powerful and elegant wine. A delight with red meat, game, duck and spicy dishes. Grapes come from old vines and terroirs with strong personalities.
The Moulin de Gassac wines were created in the early 90s by the founder of Mas de Daumas Gassac, Aimé Guibert. Following the introduction of the vine pulling-up premium, Aimé began a partnership with the vine growers in this area with a view to saving its plots. The Moulin de Gassac Selection played a decisive role in preventing the disappearance of this terroir. Thereafter, Mas de Daumas Gassac confirmed the wines' unique identity with their own signature: Moulin de Gassac. Produced from unique vineyards, with the help of Guibert family's expertise, the Moulin de Gassac Selection reflects a shared desire to offer authentic wines.
The Moulin de Gassac Selection is produced from the finest plots of a unique Languedoc terroir. A remarkable amphitheatre of vines facing the Mediterranean and the port of Sète, the hills of Villeveyrac are the source of these flavourful red wines, with a distinctly southern character.