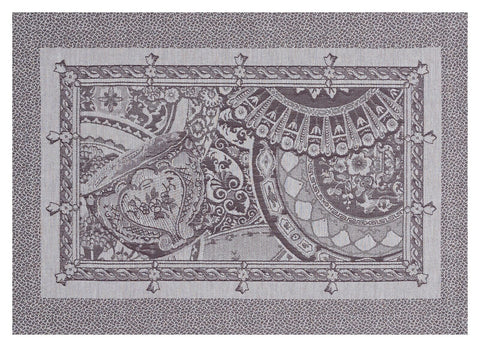 Porcelaine Kaolin Placemat
Timeless and elegant - a great addition to any dining table. Make sure to grab some Le Jacquard napkins and tea towels too! Placemats sold individually.
For over 130 years, Le Jacquard-Francais have been committed to the artful preservation of the technique of "jacquard" weaving in France. Invented in the 19th century by Joseph-Marie Jacquard, it automates the weaving of a damask fabric. "Damask" is a fabric whose designs are visible on both the front and the back.
Their Masters of Linen certified cotton and linen threads are made with the longest fibres, which are rarer and of better quality, allowing for more intense colours. These fin, combed threads give the patterns an incomparable shine and precision.
More than 40 colours are developed every year. Each thread colour is tested against light and UV rays to meet quality standards.