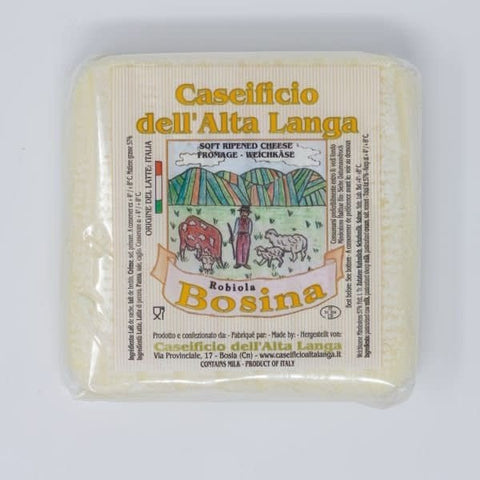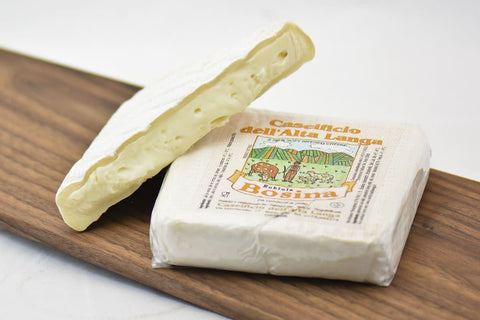 "Robiola Bosina", Caseificio dell'Alta Langa, Cow & Sheep Milk, Piedmont, Italy 250g
Robiola Bosina, with its unmistakable squared shape, has delicate, smooth and tasty aromas followed by a creamy heart revealing nice butter and hay flavours, while its tender and slightly mouldy rind gives underbrush sensations
ABOUT THE PRODUCER:
The Dairy is immersed in the nature of the Piedmont hills, we are more precisely in Bosia, a small village in the Alta Langa. The origins are important to us, so much so that all our production is the result of the tradition that the people who inhabit these places have always been handed down.
The economy of our territory made up of steep slopes, far from the main commercial directives and for this reason still almost "uncontaminated" today is based for centuries on the small herding of goats, sheep and cows.
From here the dairy production: from the milk milked every day in modest quantities and often mixed for practicality, mixed milk cheeses were produced and reduced in size, emblem of the Langhe tradition.
Today our work not only carries on the tradition of our grandparents, but allows it to spread throughout Italy and abroad through the high quality of our products, a synthesis of techniques of craftsmanship, human skills and technological innovation.