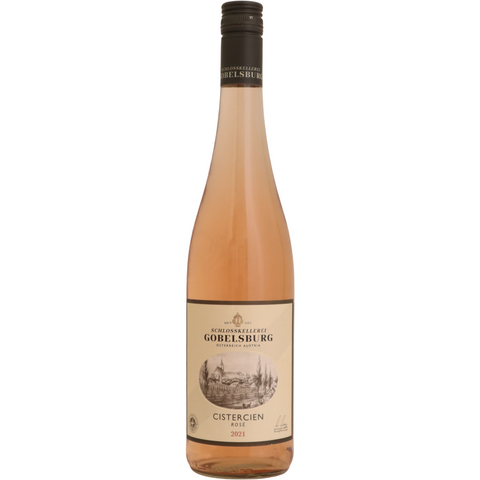 2021 Weingut Schloss Gobelsburg Rosé "Cistercien", Kamptal, Austria
Tart strawberry notes on the nose signal immediate refreshment. The slender, dry palate is made all the more lively with spritz which accentuates all those vivid notes of lemon.
ABOUT THIS WINE
For the Cistercien Rosé, the Zweigelt, St. Laurent and Pinot Noir grape varieties grown in the cooler sites of Gobelburg and Langenlois are used. After the harvest, the grapes –still with their stems - are softly pressed and then fermented. This type of rosé is somewhat similar to a white wine because no acid reduction is used to emphasise the fine fruity character with a streamlined elegance. Its fragrance and fruit nuances of wild cherry and fresh berries make this Rosé an optimal universal food companion
ABOUT THIS PRODUCER
SCHLOSS GOBELSBURG, a Cistercian monastic estate, is one of the oldest wineries in the Austrian Danube area with a documented history that dates back to 1171. All the vineyards are located on slopes and terraces around the valley of the river Kamp near the town of Langenlois and the village of Gobelsburg. Schloss Gobelsburg specialises in Grüner Veltliner and Riesling and produces authentic and noble wines from different single vineyard, village and regional appellations. The winery is member of the association 'Österreichische Traditionsweingüter', which is working on a vineyard classification project for the Danube area.