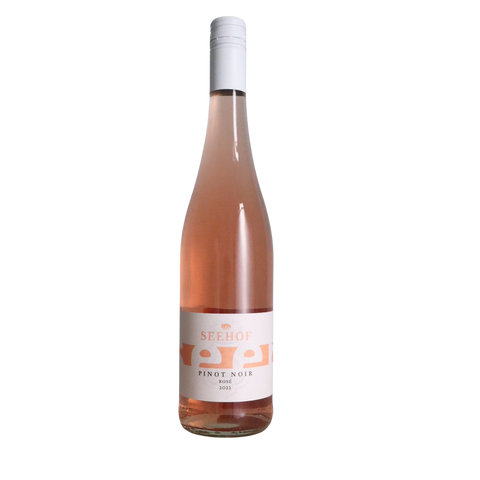 2022 Seehof Pinot Noir Rosé, Rheinhessen, Germany
Flavors of strawberry, white peach fruit, tart cherry, and watermelon with a hint of white pepper and wet stones. Light and crisp, balanced by refreshing acidity.
ABOUT THIS WINE
Located in Germany's Rheinhessen region, Seehof's vineyards are dominated by limestone-rich soils, which provide optimal growing conditions for earth-driven, high acid fruit. Although many of the country's young winemakers seek to emulate the concentrated style of Klaus Peter Keller, at Seehof, Florian Fauth does just the opposite, pursuing clarity and freshness above all. However, the Keller influence isn't totally lost on Seehof's wines, as Klaus Peter is Florian's brother-in-law! The rosé of Pinot Noir is lively and soil-influenced, showing notes of tart cherry, strawberry, and wet stones.
ABOUT THIS PRODUCER

Florian Fauth, the young, 5th generation winemaker runs his family's estate, Seehof. Seehof is located in Westhofen, a famous wine village in Rheinhessen. The estate possesses three excellent vineyard sites in the heart of Westhofen: Kirchspiel, Morstein and Steingrube.
The area is characterized most notably for the limestone soils which give the wines their glycerin-induced sexiness, and the flair of acidity, a presence strong enough to counter the lavish extract and to keep the wines from feeling gooey or too heavy.

Above all, it is important to Fauth that his wines embody the terroir of Westhofen. He says, "The focus of our philosophy is the wine as a very individual product. Each vine should be clearly reflected in the wine, and none of our wines should be interchangeable."