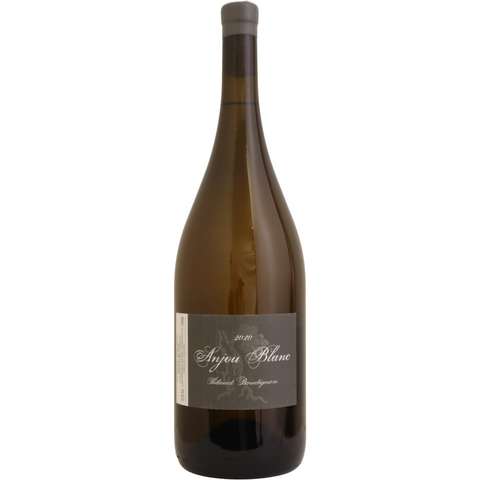 2021 Thibaud Boudignon Anjou Blanc, Loire Valley, France - 1.5L MAG
With a tight core of saline terroir enveloped within ripe medium bodied fruit, this Chenin Blanc delivers a focused example of Thibaud's style of ripe fruit matched with elegance and precision.
ABOUT THIS WINE
100% Chenin Blanc from 35 year old vines that are grown in shallow soils of grey schist and rhyolite. Indigenous yeasts are used for fermentation. The wine does not undergo malolactic fermentation. Aged in 500L, 350L and 228L barrels (20% new)
ABOUT THIS PRODUCER
Thibaud Boudignon is unquestionably one of the most exciting figures in wine today. Originally from Bordeaux, he honed his winemaking craft while working at Philipe Charlopin in Gevrey-Chambertin during the early 2000s. He was shortly thereafter hired by Savennières producer Chateau Soucherie to be their winemaker in the late 2000s. His first and most important contribution to the estate was the introduction of strict organic practices in the vineyards which, along with his immense winemaking skills, elevated this already historic domaine to new heights. It was in 2009 that he began to make wine under his own name from a scant 3.5 ha in the heart of Anjou and Savennieres. Knowing that the quality of his fruit was of most importance, he committed himself absolutely to the health of his vines, choosing to farm organically and spend the majority of his time in the vineyards. His devotion paid off quickly, for in just a few vintages, his name began to circulate among Loire growers, eventually to top restaurants in Paris, and finally overseas. The speed at which he has garnered so much praise speaks to the remarkable quality of his wines.