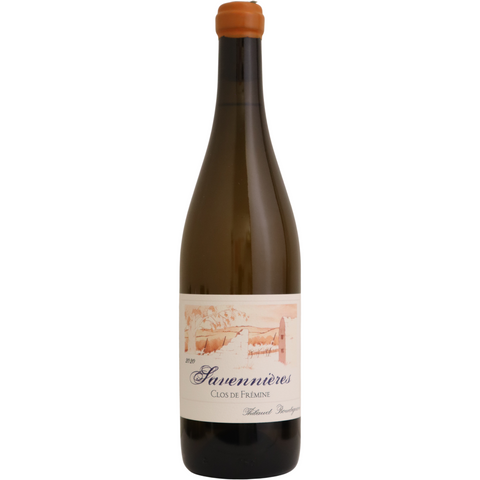 2020 Thibaud Boudignon Savennières "Clos De Frémine", Loire Valley, France
"Clos de Frémine" floats delicately yet still has intensity in its focused core of fruit. There's a burst of fresh acidity and some texture on the finish. This is a wine cares less about fruit descriptors and more about the essence of its terroir.
Bordeaux native Thibaud Boudignon is one of the most exciting up-and-coming producers in the Loire Valley. He has been producing organic and biodynamic wines under his own name since 2009 and emphasizes a minimalist mentality in his cellar. 'Clos de Frémine' is located just bloew 'Clos de la Hutte' and is dominated by schist and sandstone soils.