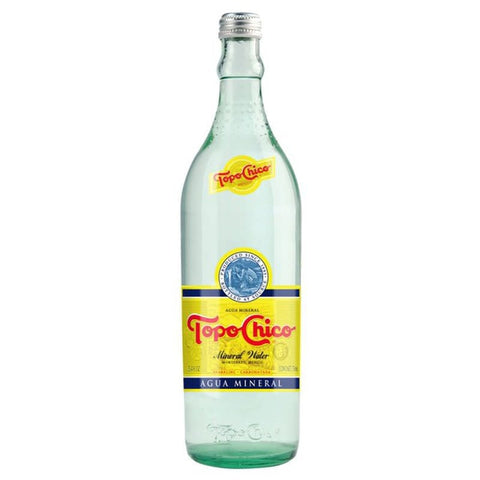 Topo Chico Sparkling Mineral Water 25oz (Large)
Sparkling mineral water sourced from a spring that bubbles out of an inactive volcano in northeastern Monterrey, Mexico.
Quite refreshing and healthier as no salt is added though it yields a satisfying salinity and minerality component. To be noted, the strong bubbles in this bottle will last you the next day!