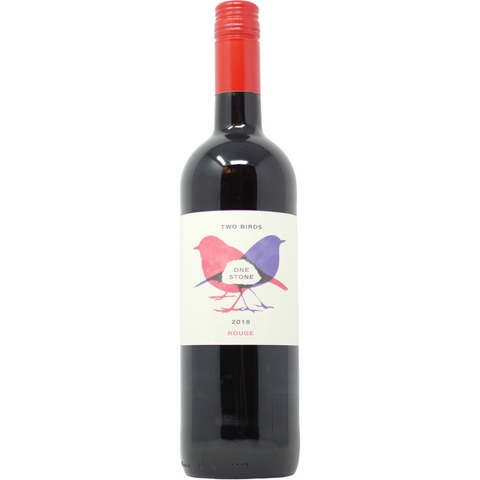 2022 Two Birds One Stone Red, VDF, France
Crushed violets, purple fruits, boysenberry and bramble on the nose. The palate is smooth and plush in ripe red-fruits, with ample acidity to balance the fruity concentration. Juiciness lingers on the finish, alongside hints of savory herbs and spices.
ABOUT THIS WINE

Although this wine is made with the old grape variety Carignan, the vinification was carried out in a modern style. The grapes are destemmed and crushed. Half of the grapes are processed through modern technique of thermovinification and maceration. The other half goes through a traditional maceration process. The fermentation works at a controlled temperature to keep the wine's fruity aromas. The aging is carried out in tanks with a small amount of French oak staves to add more complexity and roundness to the blend.

ABOUT THIS PRODUCER

Two Birds One Stone has been crafted by our winemaker team as a wine that reflects Old World and New World style winemaking. Our French winemaker team has travelled the world, and gained experience in South America, South Africa and Australia before to settle back in France. The resulting range of wine is fruity and easy to drink.