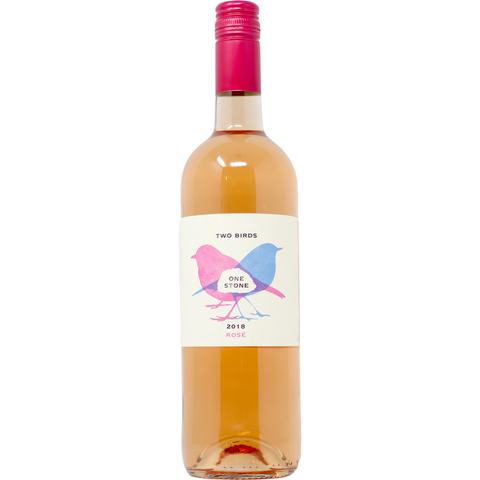 2020 Two Birds One Stone, Rosé, VDF, France
Almost entirely Cinsault, this wine has a juicy core of ripe strawberry, lead by aromatics of tart rhubarb and orange blossom.
The grapes of this Rosé are harvested at night when the temperatures are cool in order to prevent oxidation and preserve the subtle fruity aromas. After being gently pressed, the juices are sent to ferment at a low temperature. This procedure enhances the elegant aromatic profile of the variety. Finally, the wine stays on its lees at least two months, stirred periodically, providing a smooth texture.