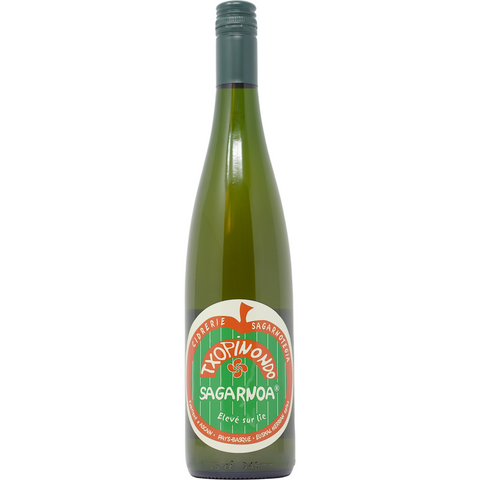 Txopinondo Sagarnoa Apple Cider, Basque, France
Cider making has strong roots in Basque country, and Txopinondo makes a very dry style that is fruity and acidic with soft apple flavors. Enjoy this funky cider with grilled cod, prime ribs or medium cheeses.
Txopinondo (pronounced ""cho-pin-ondo"") is produced in the Basque country of France.