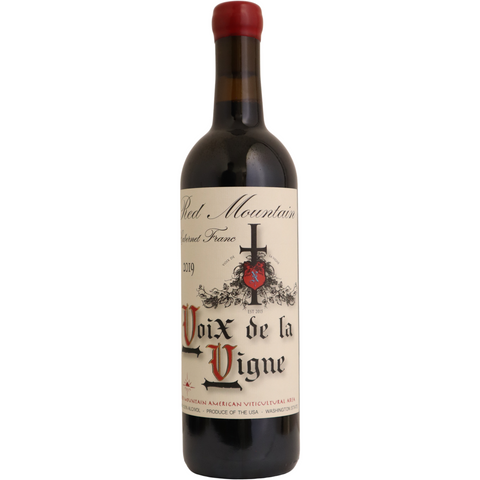 2019 Voix de la Vigne Cabernet Franc, Red Mountain, Washington, USA
Wild strawberry, dusty earth, mixed spices and chili. Some menthol, very dark cocoa, slight hint of coffee and a touch of almond. The palate starts out subtle then hits you with flavors of strawberry, raspberry, chili, crushed rock and a touch of almond.
There are 18 units left in stock.
ABOUT THIS WINE
2019 threw us for a few surprises when it came to the weather! After 2+ months of snow starting in Mid-February it never quite got hot. We were a bit behind going into veraison and the ripening period of September, which was a cold month. We traded our usual Indian summer and warm fall with a chilly September and a freeze on October 10th and 11th that hit a lot of areas pretty hard. Luckily with our early pick philosophy and intuition of picking based on flavors instead of numbers put us ahead of the curve and we had everything in before the freeze. Overall 2019 is proving to be a classic Washington state vintage, with wines that are showing a lot of balance and restraint that will only become more complex and improve with time. The richess and mouthfeel of this wine are outstanding. With 18 months in French Oak, one can see the effect that such treatment creates.
ABOUT THIS PRODUCER
Housed in a fully modern winemaking facility in Dundee, Oregon, Voix de la Vigne wines are made by French-born winemaker Bruno Corneaux. The wines are crafted to express the purity of each grape variety. These are elegant wines, with no use of new oak, and relatively low alcohol levels. The grapes are sourced from a variety of vineyard sites from both volcanic and sedimentary soils.