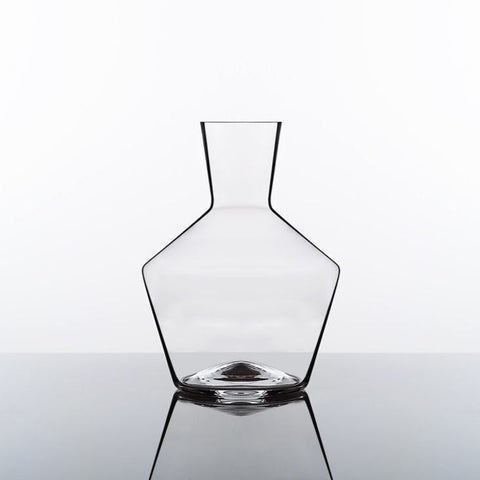 Zalto Decanter Axium 49 oz
Introducing a new generation of mouth-blown, lead-free and dishwasher-safe wine glasses, the ZALTO DENK`ART Collection, luxury stemware you could sense from your fingertips to the moment you take your first sip. From the first touch, each Zalto glass distinguishes itself from all other glasses. From the perfectly executed balance to the extraordinary design, the achievement of the Denk`Art line are glasses that seem nearly too delicate to hold, and yet they are made for just that. This is glassware that stands at the rarefied point where form meets function. This is art.
ABOUT ZALTO

The Zalto-family has for six generations created and developed exclusive mouth-blown glasses. With the most skilled glass-blowers and the best raw materials Zalto has always strived for perfection. Interestingly, the Zalto-family has its roots in Venice, which has had a great and visible impact on the production and development of the Zalto-glass.

After nearly 200 years of perfecting the glass-blowing techniques in the quiet, Zalto reaches its historical peak in 2006 with the presentation of the current collection Denk'Art. In the beginning of the new millennium Zalto wanted to invent something extraordinary, something new, something the world never had seen before. Zalto developed the collection in the years from 2001 to 2004 in close cooperation with the Austrian priest and wine expert Hans Denk.

Alongside his work as a priest Hans Denk has for over 30 years studied and tasted wines, and he is known as one of the most inspirational and valued wine experts in the world. Together with the best wine farmers in Austria, Denk was one of the main architects behind the new Zalto collection. Denk instructed the glassmakers in the creation of each bowl to evoke all the proper qualities in the glass suitable for the type of wine, the glass is made for.