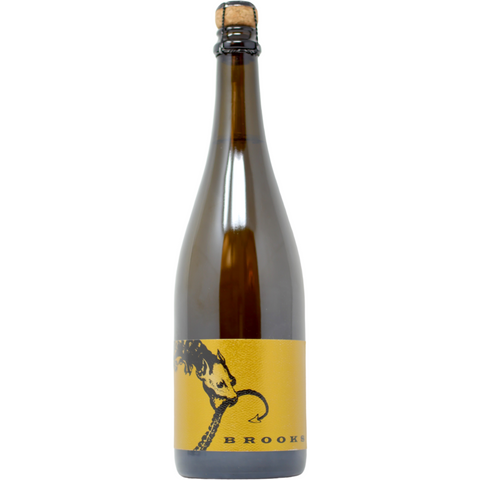 2015 Brooks Winery, ''Extended Tirage'' Sparkling Riesling, Williamette Valley, Oregon, USA
This wine is bone dry and pops with the scent of wet slate, lemon oil, and tarragon. The palate blisters with effervescence — the acidity is profound — and the wine evaporates with a flourish of brine and citrus.
Founded in 1998, Brooks is a reflection of the visionary Portland native, Jimi Brooks. His reverence for the land and vines made him a practitioner of organic and biodynamic farming. Brooks Wine's traditionally made sparkling riesling was allowed to age for 32-months on the yeast sediment generated by secondary fermentation. Then winemaker Chris Williams unleashed it on the Riesling-loving world. Brooks is widely considered one of the top Riesling producers in North America and this answer to a German Sekt only adds to that reputation.