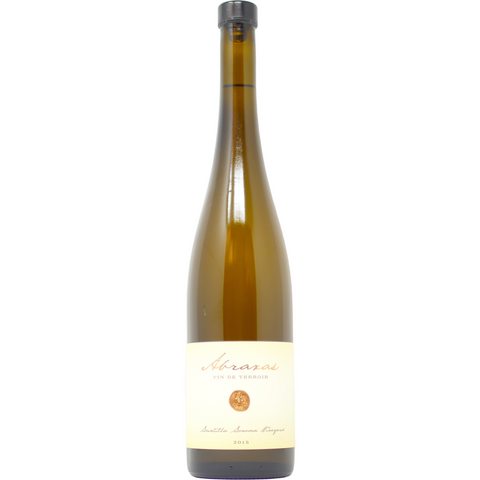 2015 Robert Sinskey Abraxas
Aromas and flavors of green apple, pear, pineapple, lychee, lemon verbena and river stone minerality. These juicy, mouth-watering notes suggest that this wine should be sweet but, when tasted, a dry, clean, crisp profile defines Abraxas.
Abraxas has always been more than the sum of its parts. Grown side by side on RSV's organically farmed Scintilla Sonoma Vineyard by the San Pablo bay, Riesling, Pinot Blanc, Pinot Gris and Gewürztraminer benefit from the cool, windy and foggy location to mature slowly, developing flavor while maintaining the acidity and minerality that lends the wine its verve. Sheep graze the vine rows to keep the cover crops under control while people tend the vines. Each variety is picked at the optimal moment as ripeness and brightness converge. The grapes are hand harvested at night and brought to the cellar door in perfect condition at dawn. Each lot is whole cluster pressed, cold fermented, and blended to taste to create a wine of place and vintage. A beautiful Vin de Terroir.