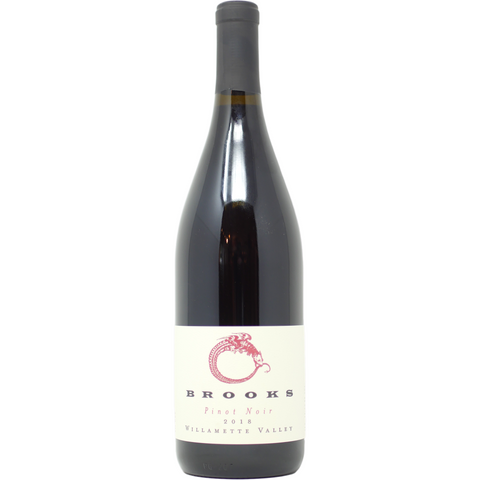 2019 Brooks Winery, Pinot Noir, Willamette Valley, Oregon, USA
Beautifully floral and herbaceous, laced with dusty tannins and deep layers of red fruits. Roasted beets, pepitas, acorn squash and fresh chevre cheese will pair nicely with the hint of spice you get from this wine. Only 4,000 cases produced!


Founded in 1998, Brooks is a reflection of visionary Portland native, Jimi Brooks. His reverence for the land and vines made him a practitioner of organic and biodynamic farming. This great respect for vineyard individuality and mastery of blending, allowed his wines to achieve great depth, flavor and balance.While Jimi is no longer with us, his dynamic spirit lives on through his wines, his family and his friends.
Brooks Wines continues and is stronger than ever. Jimi's son Pascal who was the ultimate source of his passion for life, is the sole owner of the winery, his sister Janie Brooks Heuck has remarkably volunteered her time to lead the winery and vision, and Chris Williams, Jimi's dear friend and assistant, took over all winemaking and vineyard management. Brooks has been steadily guided with the legacies that Jimi left: hi endlessly promoting how beautiful Pinot Noir and Riesling can be grown and produced in Oregon.